Video marketing is growing faster than any other form of marketing. An intro video is a perfect example of "first impression is the last impression", as the saying goes. An intro video is a trailer that gives your audience a sneak peek at your brand and increases the anticipation of what will come next. Your intro should inspire people to stay and watch the entire video.
Since most viewers skip videos after the first few seconds, the introduction is the most-watched part of the video and can determine if your video is worth the viewer's time. Video introductions get the attention of your target audience and repel the wrong kind of audience. You need to take your video intros seriously and not undermine them; just slapping an introductory title to your video won't do it. Put more thought into coming up with catchy introductions. Here's how you can make a video intro that creates an impact.
1. Set your expectations
You need to have clarity about your video intro expectations and be clear about your video goals. Do you want your video to increase sales? Reach more people or educate viewers about your brand? Keep your plan in mind while coming up with an intro video. Moreover, ensure that your video intro is relevant to the rest of the content. Your video intro should resonate with the overall scope of the video, or else the audience may get distracted, bored, and skip your video altogether.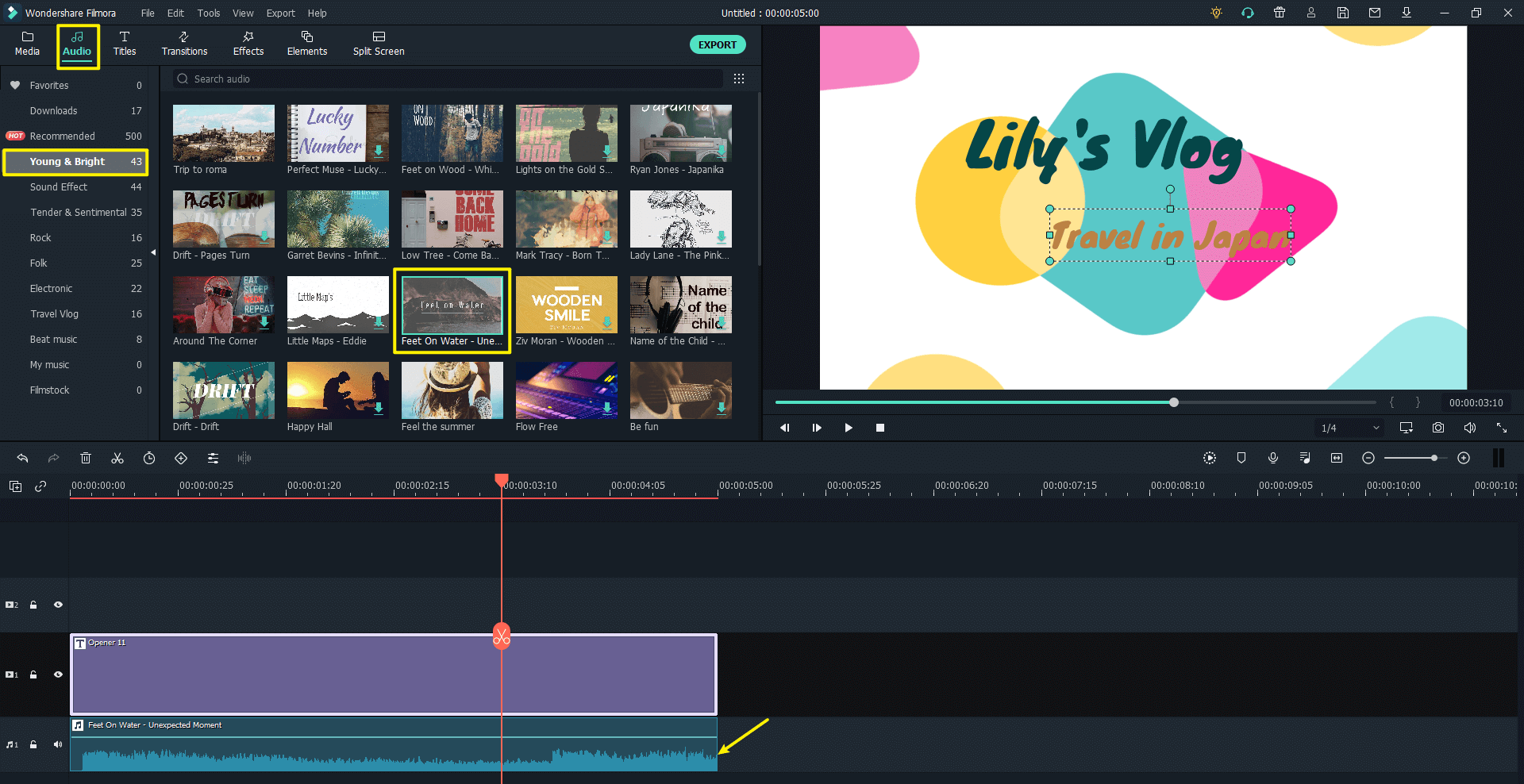 2. Keep it short and straightforward
Be mindful of your video intro length to ensure you don't stray from your plan. Intros of most videos last for about 3-7 seconds, although some high-performing videos can reach 20-30 seconds. Your video intro can last 30 seconds as long as it is relevant. The key is to keep it short and sweet. If your video intro is too long, your viewers may skip it even before that actual video starts. , you should experiment with what length suits your content the best. Test and try different heights to understand what works best for your brand message. It is suggested that you start with shorter videos; you can always increase the size if necessary.
3. Be clear with your message
One of the most common mistakes intro makers make is taking too long to get to the point. Videos that have irrelevant music clips before the actual video begins or run too long, or videos that have long sentences before you get to the end tend to get skipped and ignored. It is common for amateur video makers to fumble with words or beat around the bush when just starting. Hence, it is advised that you experiment with video intros and ensure you do not add anything irrelevant in the introduction before you start working on your final video clips.
4. Tool for editing video
It would help to have the right editing programs to create an engaging and interactive intro video. Use all the features to make an intro, like adding effects, images, music, etc. You can use an online tool to make an intro with a library of engaging templates and pick the one that suits your content best.
5. Add your brand logo to your video
A logo is not just a regular image but showcases your brand personality and culture. Using your logo in your videos is essential to develop ba rand image and build a bridge between a viewer and the brand. Add animation effects, and experiment with different colors and fonts to create a logo. You can also use online logo makers to drive creativity.
6. Add effects
Effects are essential to add more creativity and originality to your video. Screen effects fill the screen and are usually paired with abstract and 2D effects. Abstract results are typically used for intro videos. Motion effect is also significant in adding movement to your video. A still video can get boring and doesn't catch viewers' attention. Motion effects make your content more impactful.
7. Don't forget to brand your video
Use social media platforms and add tags with relevant keywords so the tour video pops up on your target audience's feed. Moreover, most of the time, suggested videos are watched with the sound off, so you need to work more on the visuals of your intro video than on the audio. How do you get your viewers to remember you without actually hearing you? Be strategic with colors, visuals, and topics. Play and experiment with colors and font sizes to determine what could be used to catch your viewers' attention and get them to remember you.
Keep doing this until you are recognizable, even when your name and logo are not displayed. Video intros are not challenging if you have a clear goal and know your content. Ensure you do not beat around the bush – keep the content relevant. An effective video intro will communicate and clearly spread your brand message. Experiment with different styles and techniques to understand what works best for you and your audience. Practice with varying video tools before you publish your final video clips. We hope this article was helpful to you – just get started on making compelling intro videos. It is time to take your video game to the next level and create video intros to make viewers stay.